Get Online Technical Support by Working Professional to solve issues
? Full-Sack Java/J2ee Job Support
? Asp .net, MVC, WEb-API Job Support
? C, C++, VC++ Coding Support 
? Android, IOS, Hybrid Mobile Apps Support  
? Automation Testing job Support
? Hadoop Technologies (Admin, Spark, Scala and Kafka)
? Digital Marketing (SEO, Google Ads, PPC, Social media)
At Endtrace.com, we take pride in offering comprehensive technical job support and training services for IT professionals.
Endtrace offer job support services to individuals seeking help with their job-related tasks or activities. This could include technical job support, career coaching, resume writing, interview preparation, or other services designed to help individuals succeed in their careers. 
endtrace.com connects developers, designers, Database engineers, Testers and digital marketers with experienced mentors who can provide guidance, support, data analysis and code review and writing. The platform offers one-on-one mentorship sessions, live coding help, analysis and  to learners and technical support seekers.
Our team of experts specializes in the latest software testing tools, including:
Manual Testing
Automation Testing
Selenium WebDriver with Python, C# and Java
API, REST Full, REST
SOAP UI
Cucumber
Spec Flow
Katalon automation
Cypress automation
 We offer a wide range of front-end and back-end web application development technologies and languages, such as:
React Js
Angular
Node.js
Express.js
MongoDB
MySQL
Ruby on Rails
Our mobile app development team is proficient in the latest technologies for developing Android, iOS, and hybrid mobile apps, React Native, Swift, Kotlin, Xamarin. 
Our digital marketing team can help you achieve your business goals with the latest strategies and techniques, including:
Search Engine Optimization (SEO)
Pay-Per-Click Advertising (PPC)(Google Ads)
Social Media Marketing (SMM)
Email Marketing
Content Marketing
Online Technical help By Industry Experts
Facing technical challenges in your work environment?
Looking for Job support for your relevant software Technology?
Endtrace mentors have expertise in a wide range of programming languages, frameworks, and technologies, and can provide guidance on topics such as software development, web development, mobile app development, front end and Back end technologies, machine learning, and more.
Endtrace.com is a website that offers online training courses in a variety of fields, including IT, Java, Dot net, QA testing, Cyber security and digital marketing, data science, and Front-end development technologies. The website claims to provide industry-relevant courses that are designed to help individuals improve their skills, advance their careers, and stay up-to-date with the latest trends and technologies.
Looking for help with your job-related tasks or activities? Endtrace.com offers a wide range of job support services designed to help individuals achieve their career goals.
If you're struggling with technical aspects of your job, Endtrace.com can help. Our experienced mentors have expertise in a variety of areas, including software development, web development, mobile app development, front-end and back-end technologies, and more. With our technical job support services, you can overcome any obstacles you may be facing and achieve success in your role. 
Endtrace will provide 24/7 online job support with flexible consultant structure for the following technologies.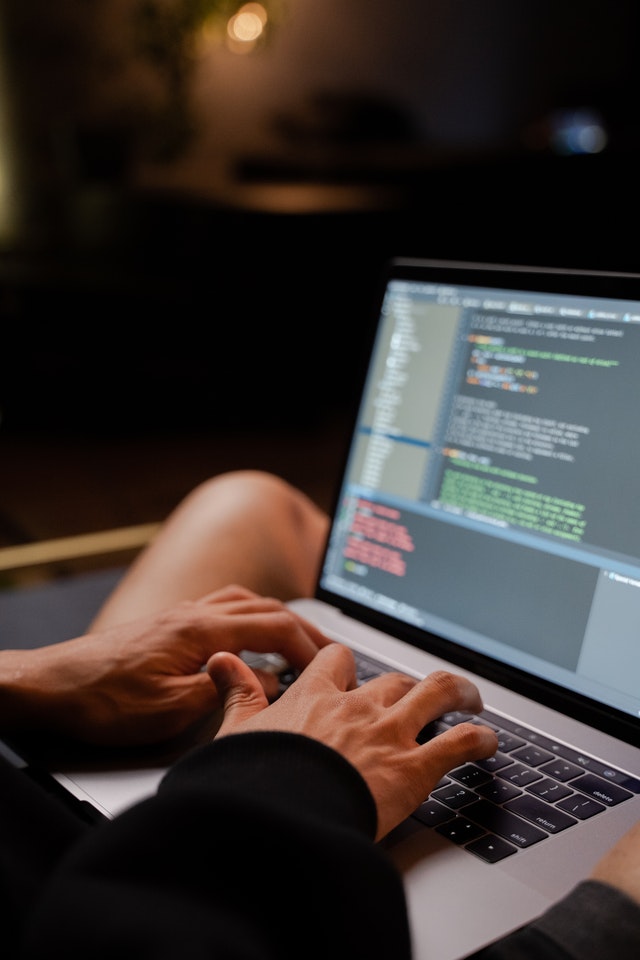 Our Team & Technical Help Technologies
Job Support for Trending Technologies
Digital Marketing Modules
Automation Testing Freelancer Job - Apply Now
Web Application Development Technologies Help
Online technical Help for Software Technologies like Web App Development and Software programming Languages which are C#, ASP .net, MVC, Full-Stack Dot net, Full-stack Java, AngularJS, React JS, Node JS, PHP, JavaScript, HTML5, CSS3 and more
Manual & Automation Testing Technical Help
Online technical Help for Software Testing Tools like Manual Testing and Automation Testing Technologies like Selenium Testing, Selenium with Java, C# Selenium, Cucumber, UFT, Python, SpecFlow, REST Full, SOAP UI, API Testing etc.,
SEO – Social Media – Digital Marketing – Online Marketing
Online technical help for Digital Marketing Technologies like Search Engine optimization (SEO), Google Ads (PPC), Social Media Paid Campaign, YouTube Ads, Mobile App Campaigns etc. also we provide Technical Support on Google Analytics, Google Tag Manager
UI / Web Developer Technologies Help
Online technical Help, JOB support for Software Technologies like UI / Web Developer technologies like Jquery, JavaScript, HTML5 CSS3, React JS, AngularJS and more
We required few details to help you:
On which Technologies you are Working.
Additional Technologies you used.
How will you provide us access to your machine. Can we do a remote desktop or any other Source.
What are your convenient hours for interacting with our support engineer.
Charges Starts from $15 / Hr.
Share Technical Tasks here
We are pleased to help with your queries. let us know requirements your looking for Technical support
Disclaimer: Endtrace Training as a third party service provides service to their clients/candidates who is looking for IT technical support in their current jobs. We don't have any direct contract or agreement with their employer. We work on behalf of the candidate in their task which is assigned to them and we will not share any information to others. We are no way related to their employer or company they work with as we work through the candidates/clients who needs IT technical support.