SEO On-Page Meta tags design and optimization by SEO expert.
We do SEO full on-page optimization for your website with 100% Google algorithms friendly (White Hat SEO) @ $220
We do comprehensive keywords research based on your website and target industry and will design perfect SEO Meta Tags that will help you to get top rank on Google and other major search engines. Solve web bot crawl issues, index issues and more
We also do setup Google Analytics in advanced level, Google Webmaster Tools
Technical Help on Search engine Optimization (SEO)
What is Technica SEO Audit? 
Overall, auditing your website for marketing and SEO purposes involves a variety of tools and services. We provide a comprehensive analysis of your web pages and your presence in online so that we can deliver a clear picture for you.
Here are some of the elements included in our audits.
* Researching your competitors
* Keywords Research
* Site structure Analysis
* Online Reputation and more
Technical SEO auditing. We look through your site to fix any problems, such as broken links or missing pages. 
Our Technical SEO audit team will determine and guide you what steps you can take to increase your website's online presence the right way.
We are known for providing online technical support and help for those who are seeking helping hand  SEMRush, MOZ, Google Trends, Google Tag manager.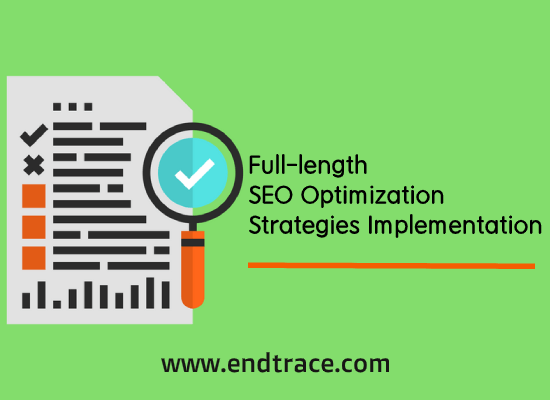 Technical SEO factors involves below: 
✔ On-Site Structure Analysis
✔ On-Page SEO Audit Report
✔ Comprehensive Keywords research
✔ Design SEO Friendly Title Tag, Meta Description
✔ Design SEO Friendly Meta Description
✔ URL Rewrite & Optimization 
✔ Image Optimization
✔ Internal Links Validation & Optimization 
✔ Header Tags Optimization (H1, H2, H3……H6)
✔ Solve Web Bots Index Issues
✔ Quick Index Newly Added Webpages by web Bots
✔ Create custom robots.txt file as per client website need
✔ Sitemap.xml file validation, creation, setup
✔ Canonical URL setup
✔ URL Redirect configuration (301, 302)
✔ Google Index issue finding & Resolve
✔ Webpage Content Optimization Guidelines
✔ Website Loading Time Optimization Techniques
SEO Report Tools Setup:
✔ Google Analytics (GA)
✔ Google Search Console (Webmaster Tool)
Website Analysis Tools we use:
✔ MOZ SEO Website Analysis Tool 
✔ Screaming Frog SEO Spider Tool 
✔ Ahrefs: SEO Keyword Tool   
✔ Google Trends: Keywords Trend checking Tool
What Our Technical SEO Audit Covers
On-Site Structure Analysis Report
 ————————————————
The major analysis works that we do covers the following major factors:
HTTPS / SSL Setup
Website Responsiveness
Web-pages Navigation
Website Loading Time
Web-pages Content
Blog Presences
Google Analytics
Google Search Console
Google Tag Manager
On-Page SEO Analysis Report
 ————————————————
The major analysis works that we do covers the following major factors: 
Title Tag
Meta Description Tag
Meta Keywords Tag
Meta Robots Tag
Canonical tag
URL Structure
og: Tag (open-graph tags)
Schema Tags
Images Tags
Header Tags
robots.txt file
sitemap.xml/html Files

Anchor text / links
Links / Pages Analysis Report
 ————————————————
The major Links analysis works that we do covers the following major factors
Total no.of Links
Total n.of Internal Links
Total no.of external Links
Found 404 Error pages
Broken Links
Web-pages with 301 redirects
Web-pages with 302 redirects
No.of back-links
 Social Profiles Analysis Report
 ————————————————
The Social Media analysis works that we do covers the following major factors
Facebook Fan Page
LinkedIn Company Page
Twitter Profile
YouTube Channels / Videos
Pinterest Profile
Instagram Profile
Get in Touch with us
We are pleased to help with your queries. Please feel free to call or mail us which technology you looking for support
Feel free to contact us anytime. We will be happy to help the people who face these problems and difficulties.
For any queries you can reach us +91 97031 81624 (WhatsApp). You can also Text on Skype us endtrace