Learn programming for your Career if you are a fresher/Beginner/ looking for a Career change!
Let me make you clear about my statement about Learn basic programming languages for Fresher, Do you know in today's world one of the most demanded & Top skill is Computer programming, Nowadays' almost all IT jobs require a decent grasp of the top-level programming languages which are in huge demand and top paid profession.
Especially if you are trying to kick start your career with an advanced level of skill, If you start learning Top programming Languages for beginners you can definitely master the skills and achieve a dream career with demanded & well-paid job among in all Industries.
Now you got to know why you should learn, Let us know what are the Top programming Languages for beginner to learn & become Mastering the skill.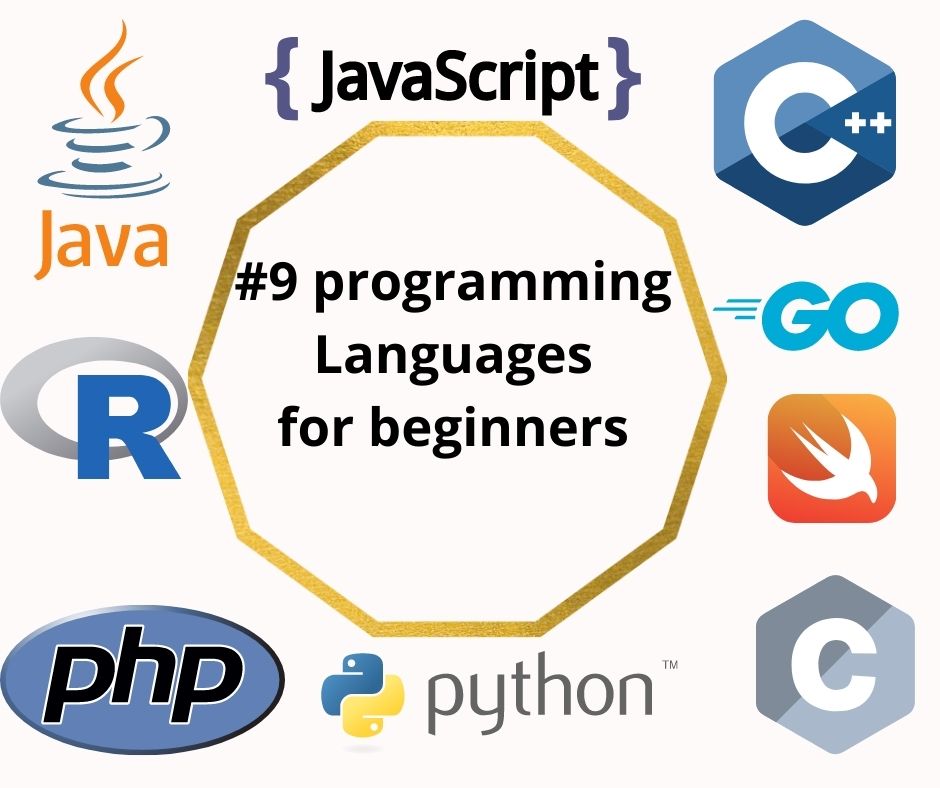 Below are the 9 Most Useful & top programming Languages for beginners to learn in 2022
Java
ASP .Net MVC
JavaScript, HTML
Python
C&C++
R
GO
PHP
Swift
Let us discuss and overview all the above mention top Programming Languages
JAVA 
This is one of the world's best programming languages to learn is Java, where you can find a lot of opportunities and the most used programming language in every industry nowadays. Java programming is considered as a general-purpose Object Oriented programming language, in spite of it is used to develop the applications in most powerful platforms like Windows, Android, ions as well as in big data, etc.
Java is a High end powerful open source and it is also used in the backend of several popular websites including Google, Twitter, Youtube, etc.
Why you should learn java because
• Java will never be in shortage of job opportunities
• Java is a highly demanded programming language and is used by a lot of industries.
Learn java programming basics for beginners, functional java programming from where you get certifications for programmers to achieve a good advanced career with good job opportunities.
Based on your Career goals we categorized which programming languages you can learn in 2022
• Front End Web Development: JavaScript
• Back End: JavaScript, java, python, PHP, Ruby
• Mobile Application development: Swift, Java, c#
• For Desktop Application Development: Java, c++, Python
System Programming: C, Rust
Always start Java programming learning with real-time working personal trainers who can give you 100% practical Knowledge. Get Java/J2ee Job support from expert. Java Full Stack Developer Course Training with Job Placement
The Oracle Certified Professional Java SE Programmer is the most basic certification exam for those who work with Java. 
ASP.Net MVC
While there are a lot of ASP.NET certifications for programmers available, only a handful actually certifies MVC skills. And while you have ASP.NET, this does not necessarily mean that you know MVC. A good certification program is Microsoft's MCTS: Web Applications Development with Microsoft .NET Framework 4 , which also measures your skills in setting up and deploying MVC applications. Real time Project Training in ASP .NET, MVC – Dot Net course Hyderabad
Specifically, your skills in ASP.NET MVC will be tested in the configuring and extending a web application section, which is 15% of the exam. As part of this section, you will be asked about deploying an MVC application. Get online ASP .Net MVC job support from Industry Expert.
Another part of the test that is relevant to ASP.NET MVC 2 accounts for 13% of the exam where you are asked about developing Web applications using MVC 2. This section includes the following topics, among others: 
Creating custom routes
Creating actions and controllers
Structuring an application based on ASP.NET MVC
Customizing and creating views
Coding is the new literacy: 5 programming languages to master for high paid Jobs
Online Technical Job Support from India | 10+ Yrs. Exp. Mentor
JavaScript
According to Stack Overflow's 2021 Developer Survey, the most commonly-used language in the world (69.7%)- JavaScript, Along with HTML/CSS (62.4%). Get JavaScript job support from Expert 
HTML Code:
Learning basic HTML is really helpful to you whereas it is used in multiple Programming languages; Most of the employers are willing to pay good salaries to a web developer or HTML developer. Learning HTML basic coding, HTML background color code gives you freedom of customizing the futures with less effort. ATG provides a standalone Certified Node.js Developer Exam that costs $79.  The four-hour exam demonstrates one's skills in node.js
Now a day's almost all organizations are using NodeJS because is compatible with Linux, SunOS, and MacOS X, Windows. Although JavaScript is front-end programming language that runs on the browser it is also used on Server side through NoadeJS.
JavaScript is very fast and it can run very quick in the client –Side Browser. It can build very capable Network Applications.
Learn JavaScript, Java programming basics for beginners from expert personal trainers who help with certifications for programmers.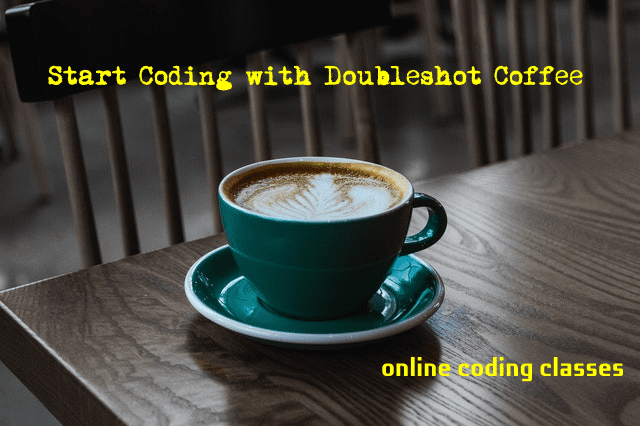 Python
Python is most popular and free Open-Source programming language and because of its readability it is easy to learn .it is one of the. Among the entire Top programming Languages for beginners, it is the easiest and best coding language to learn. You can start learning online coding classes free for beginners. There are several levels of Python certification that one can attain, from entry-level Python programmer (PCEP).
It is Object-Oriented Programming (OOPs) driven and which helps to improve the programmer's productivity, & user friendly. Especially it is a most popular programming language used for Machine learning and deep learning applications.
Python programming language is used in many cases like developing in 2D, 3D images, Videogames, IV, Autodesk, Vegas Trike, etc. It is used in scientific & Computational applications like Free CAD, Abacus and is also used by popular websites like Quora, Pinterest, Youtube, etc.
Python is a staple programming language used in Machine learning, AI, and Data Science by learning Python you upgrade your career's next level in this emerging field of this 21st century.
C, C++
Although C is traditionally popular & the very oldest programming language it is considered as a root of other programming languages such as Java, C++, JavaScript. Everyone ignores to learn C nowadays, but if we learn C it acts like a strong foundation and whereas C++ is considered as an advanced and enhanced version of C. Get C, C++, VC ++ Job support from 15+ years experienced expert
Learning C, C++ can enhance your basic programming skills. It acts as a doorway for learning other programming languages' C++ is a robust Language especially used in dives fields; it will never get out of fashion.
R
This R is primarily used in the most emerging Data Science field to predict the data by Statistical analysis language. It always encourages developing new ideas it is an easy coding language whereas it is open source software that anyone can use and anyone can change the code. Online Technical Job Support from India | 10+ Yrs. Exp. Mentor
By using statistical concepts like linear, nonlinear modeling, vector, calculations, Visualization Applicatications are developed in R. It can process both structured and unstructured data.
It is the best Programming coding language for Beginners who has skills in mathematical and statistical analysis Start online coding classes free for beginners to learn to code and become an R developer and upskill in to data science field.

Get Technical Help from Working Professionals
Online Java Job Support from India
Java Technical Support from India
Online ASP .Net, MVC Technical Job Support by 12 yrs Expert
GOLang
GO or GOlang is one of the fasts growing programming languages now a d days it was developed in 2007 by Google for its API s and Web Applications. It was initially created to meet the needs of a lot of programmers who are especially working on large projects. Since it is a simple and modern lot if IT companies adopted this.
GO programming language has the ability to handle multicore and networked systems and massive codebases. Because of its ability and performance rate lot of companies is using GO and it has gained popularity among data scientist too.

PHP
PHP is a Large Open source programming language that was created in1990, As more than 70% of websites are built by using PHP programming many web developers will be interested in learning PHP. It is functional and object-oriented programming where Running with PHP is simple.
PHP is one of the best coding languages which supports solid system of automation tools available for testing and deploying, whomever are interested in learning Coding they can start learning PHP Programming.
One of the best ways to start coding is to learn coding language online or else you can simply opt for online coding classes free for beginners where you can start from basics.
Swift
Swift is a high-level programming language & very easy to learn swift program codes are very near to natural English which is very easy to read and it is also one of the most useful programming languages to add new features. It was developed by Apple in 2014 especially for Linux and Mac applications.
Swift is easy to learn because it is easy to learn and it doesn't have a lengthy code line, swift is featured by Automatic Memory Management where there would be no memory leaks. Swift is used in popular iOS apps like WordPress, Mozilla Firefox, SoundCloud, and even in Flappy Bird game.

Conclusion:
So this is all about the 9 Most Useful & top programming Langauges for beginners to learn in 2022, Even though there are a lot of programming languages in this world among all these are the most used programming languages used in almost every industry where you can find a lot of job opportunities, you can choose the most suitable right fit for your skills.
So once you decide the right time to learn a programming language to make a strong career path, Learn with endtrace for training, certifications help & Placement assistance, we train and offer all the 9 programming languages mentioned above,
Our training is 100% practical with real-time scenarios; we support you with an expert personal trainer to learn programming for your Career.
Find Top Trending Courses
Selenium webDriver Training with java Course
Best Salesforce Admin, Dev and LWC – SFDC Online Training
Best RPA Training using UiPath – RPA Certification Course
Best Cyber Security Analyst classes online Hyderabad by Expert
Manual Testing Job Support Online | 12 yrs QA Testing Expert
Learn Automation Testing — Become a great Selenium Testing Engineer
Angular JS job support by Expert from India having 8+ Yrs. Exp
Interview Q & A for experienced QA Test automation engineer Becoming a Test Automation Engineer can be a challenging but rewarding career path....
read more