Search Engine Optimization is an integral part of the online marketing business. Within a few weeks of learning SEO, you can apply the knowledge but it takes time to master the skill. SEO is a continuous learning process and with practice, you can increase the rankings of webpages. Having said that, SEO mistakes are no less than a digital nightmare. SEO strategies should be improvised because there is no guaranteed successful optimization technique. Having spent time in SEO, below are my takes on the common mistake and tips to correct those.
Not enhancing the website for local search

Not having attractive title tag and meta description 

Missing canonical URLs 

Missing H1 tags

Website and pages unresponsive

Missing robots and site .xml files 

Webpage without any unique content

Not optimizing of the right keyword

Ignoring SEO impact on Digital channels

Too many 301 redirects

Excluding interlinks 

Lack of understanding of customers choice
1. Not enhancing the website for local search 
Optimization for local search is required if the focal point of your business is consumers from specific geography. Most of the search engines such as Google, Bing, Yahoo control it a bit more incongruously than slightly comprehensive keywords.
Well, you can always begin the process by incorporating geography-specific keywords, addresses, and contact numbers in your website's header tag and meta descriptions. This will appear in local search results. This way your web page will show up on Google, Yelp, and other local social media sites and review networks.
2. Not having an attractive title tag and meta description
Title tags/headlines are precise and compact descriptions of a website. Unique title tags and meta descriptions are indispensable parts of SEO. Tags add a huge potential to your website. Therefore every web page should have a title tag that is eye-catchy, not just an SEO strategy, but people usually share your content in text form and make bookmarks.
Creating a unique and attractive title tag is very crucial as it generates more traffic to your website and engages customers. Meta descriptions won't influence your website's ranking on SERP but it appears as the text snippet so incorporating the right keywords will help web visitors to click on your web page from search pages. 
Recommended to Read:
Get Digital marketing Training to influence SEO Keywords in SERP
Full SEO on-page optimization setup at $220 by SEO Expert
Best SEO – Digital Marketing Course training with Live Projects
Find the Best Practice of Title And Description Tags as below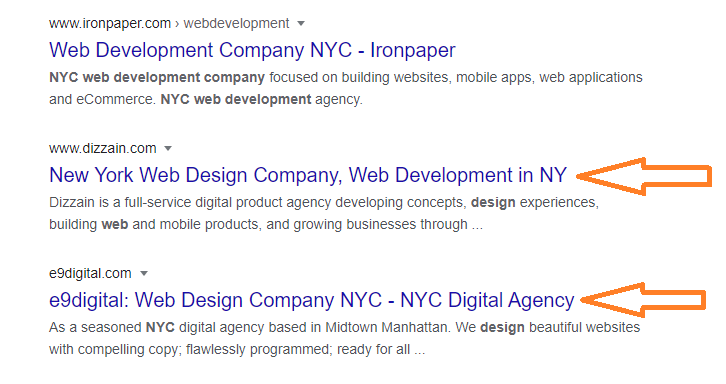 3. Missing Canonical URLs 
To avoid SEO mistakes in a website execution of canonical URLs are one of the vital aspects of a website. But to apply canonical URLs correctly first you need to understand what they are, how they work, and where and how to use them aptly.
 These route instructions to web bots which URLs to display in SERP if the multiple URLs have the same content, it benefits to avoid the duplicate content penalty by Google bot.
Canonical tags are important and highly recommended from an SEO standpoint.
The canonical tag is always placed in the header part of each webpage. While adding the rel= canonical tag to a page's HTML header, we should decide which page is the preferred URL to display on SERP.

4. Missing H1 Tags
Not optimizing proper H1 tags is one of the common SEO mistakes. The header tag makes the page more readable and pertinent. H1 tag introduces you to the subject your page is all about, as the title tag tells a reader what a book is all about. The header tag gives readers an idea about what information they can cull from the article. Don't shoehorn keywords into H1 tags as they are judicious while choosing appurtenant keywords H1 tags.
H1 tag is designed divergently to make the text look different from other pages and act as indicative of the page content. H1 tag gives a big hint to the visitors what they can expect from the following section. H1 tag for SEO and content marketing best practices are.
Recommend to include 1-2 keywords
Only one H1 tag per page used for the title tag
Avoid long headings
H1 tag should be fulfilling users purpose
6. Missing Robots txt and Site. XML files 
Skipping Robots.text and site .xml files are huge damage to the website. One of the important objectives of SEO is to get search engines to crawl websites to get a high ranking in SERP. The Robots txt file is a controller of the entire website.
It passes the instruction to web robots ( typically search engine robots) how to crawl pages on their website. In other words, Robots.txt file tells web spiders which webpage is to index and which webpage is not to crawl on the website. Site .xml files are an important factor of  SEO websites because they make it easier for Google to find your site pages, give priority to the important pages, and increase the value of the website.
It contains a list of  URLs present on the website and also has the information on when the page was modified, how frequently the page changes etc.
7. Webpage without any unique content 
Content is the backbone of any successful website. Creating your content distinct from other content is an important strategy of SEO. So to make it unique content should be original and not copied from anywhere else. As algorithms rate contents ranking in SERP, hence it has to be different and unique.
 8. Not Optimizing for the right keywords 
Keywords play an important role in upgrading website content to rank higher and gain more traffic in SERP. Keywords should be descriptive enough to gather more clicks for the SEO campaign.
Consider a scenario wherein you want to sell a Pendrive. To sell this product you need to use a befitting keyword as "Pendrive" words may not be adequate to describe your product. But instead, if you add "128 GB Pendrive " your effort will be more clear and reach out to more buyers.  So by using high-end, effective, long tail, and certain keywords your website will secure a good number of clicks resulting in higher rank in search engines.
9. Ignoring SEO impact on Digital Channels 
SEO has a social and digital aspect in the online marketing world. Nowadays SEO has become an essential part of digital marketing. So it is important not to make any blunder by missing out on how it performs on other social media channels as well. Building a strong bond with various digital media channels email, paid, social, PR, etc is an essential part of SEO.  
Recommended to Follow:
SEO OnPage Setup – Google Ads campaign Technical support
List of 12 core SEO onpage ranking factors – Get SEO Training 
10. Too many 301 redirects
 Redirection is the process of forwarding one URL to a different URL. 301 redirects are a permanent redirect that passes between 90-99% of link equity to the redirected page. In most common instances, the 301 redirect is the best method for implementing redirects on a website.
But when too many redirects occur on a website error showup. The reason behind multiple redirections happens when your website goes into an interminable redirection loop. It means the website got stuck and the main domain has been redirected many times. Another reason for too many redirects is that all the applications to the site's core servers are sent over HTTP.
The host server of the website may redirect all requests to HTTP from HTTPS. If your re-direct information is too old then also you may face such issues. Choosing the wrong URL in the address URL can cause too many redirects. But errors won't go on their own for that you need to follow a few steps to fix this problem. 
Delete cookies
Clear server, browser cache.
11. Excluding internal links
Excluding internal links are one of the common mistakes seen on a website. It is crucial to add interlinks to your content to provide visitors with clarity and additional knowledge about the subject. But the provided links should be relevant to the topic.
Interlinks are linking one page to another page internally in the same domain. It gives hierarchy to the website and allows customers to keep traction and navigate within the webpage adding interlinks to websites' content is an essential strategy of SEO. 
Recommended to Read:
SEO Guide: Easy link building strategies to get high Quality BackLinks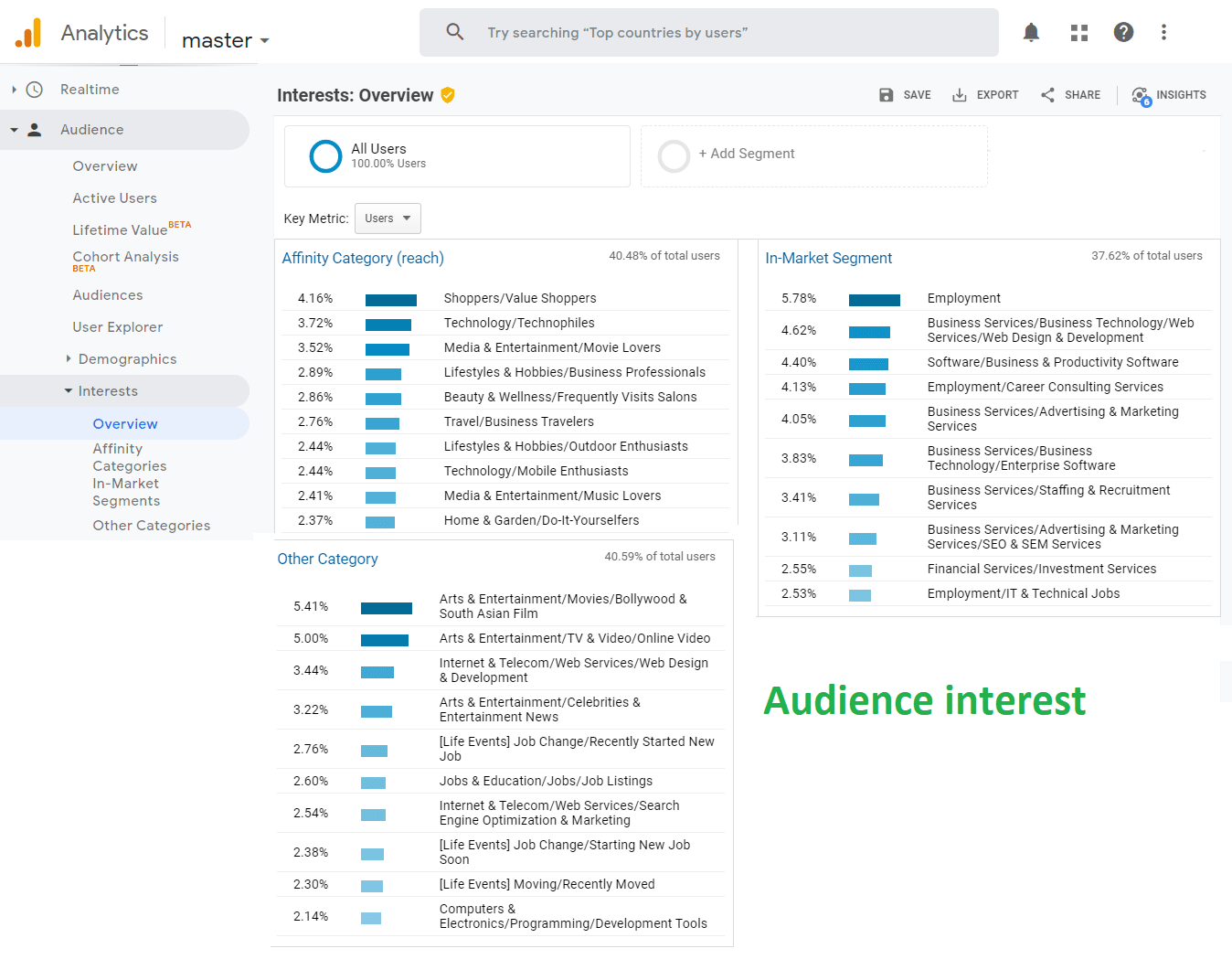 In our previous article, we covered 20 Technical SEO Interview questions and answers for aspiring SEO professionals. In this article, we will be...
read more