SEO is not a very difficult job to do nowadays. At least SEO knowledge is quite an easy thing to do, but basic SEO Knowledge is not adequate to learn Search Engine Optimization Techniques. To get advanced SEO training with best practice helps you get a grip on how to do SEO for websites. This article will walk you through the important aspects of SEO and its strategies. So first let's know what SEO is.
SEO stands( Search Engine Optimization) .The best time to think about SEO for a beginner website is when you are just starting it. So advanced SEO training in Hyderabad and SEO training course by experts can help you to gain a good amount of information about how to do SEO for websites.
The world of Search Engine Optimization is very competitive and always changing. SEO training course by experts provides you the knowledge on how to do SEO for your website.
So if you are learning how to do SEO for a website , there are few SEO strategies for websites which you should follow to make it best in the Search Engine Results Page).
Understand your target audience 

Create your own website with unique keywords

Keyword research and planner tools 

Active presence on social media

Backlinks through a good content

Catchy titles

Google Analytics

Optimization of page URLs

Image Optimization 

Appropriate Meta Description

Google Panda

Submit your sitemap to google

Take courses on SEO
1 . Understand Your Target Audience
To start searching for your customers , there are few points on which you have to put emphasis . They are-
Who the customers are?

How they choose and compare products?

What they looking for?

What kind of services they expect from you?

Track your customers data-like, what blogs they read, which websites they visit

What search terms they use in Google's search box?

There is a popular saying ' communication makes and miscommunication breaks'. So for any business need to build a strong public relation.
It is also very important that you need to put yourself into customers' places to understand their needs to expand your business in SERP. Though tradionally , to get to know your target audience you need to determine their age , sex , geaographical locations etc. These are one of the main SEO strategies for websites.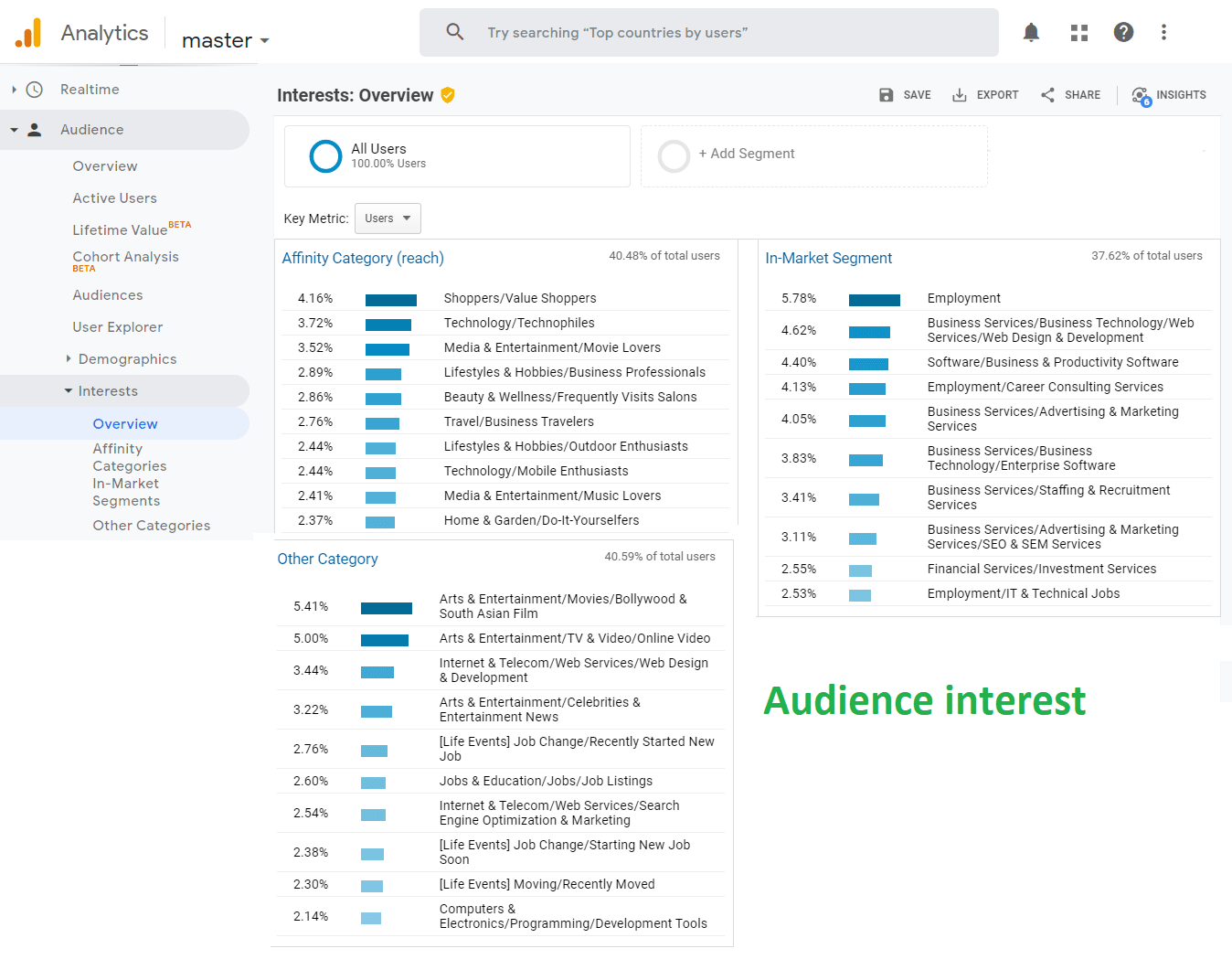 Recommend to view:
Get In-depth Technical SEO Audit Report of your website
Full SEO on-page optimization setup at $220 by SEO Expert
Advanced SEO course Training in Hyderabad – 100% Practical
Best Google Ads – ppc training in Hyderabad by industry expert
2. Create your own website with unique keywords
 In Search Engine Optimization terminology keywords are the keywords and phrases in your web content that make it possible for people ( audience) to find your website via search engines (Google , Yahoo , Bing).
Keywords are an essential part of SEO strategies of a website.Because relevant keywords and phrases will help you to learn how to do SEO for websites.
There are different ranges of keywords in SEO , which guides you to the path of how to do SEO for websites. By using unique , low and medium keywords into overall content your website can compete with the big competitors and this is one of a good example of SEO strategies for a website .
According to an SEO training course by experts if you are creating a new website ,
which is a – 1) start up ( 2) Has a little or no domain rating (3) In an industry that is super competitive , then you need to learn search engine optimization techniques to score top in the SERP.
3. Keyword Planner Tool to Research Target Keywords:  
Google Keywords planner tool is a very powerful and 100 % free tool, which is another important Seo strategy of websites.Not least , the fact that it suggests a lot of keywords ideas that you can't find anywhere else. 
Keyword research is the process of finding and analyzing actual search terms that people enter into search engines to learn how to do SEO for websites. The insight you can get into these actual search terms can help you form content strategy, as well as your SEO strategies for websites.
Recommendations to Choose the right Keyword for your business
1. Choose High Search Volume with LOW and Medium Competition level Keywords for Quick results on SERP
2. It's a good idea to make the keywords more specific and relevant to your particular business by combining them with local area names and brand names.
3. Use Long-Tail Keywords
4. High Competition Level Keywords You'll have to invest a lot of SEO and link-building efforts, as well as time before you'll be able to enter the Google top 20. If you have a new site, you shouldn't focus on highly competitive keywords.
This is why SEO pros must leverage Low and Medium competition keywords into their overall strategies so that they can get their sites to compete with the big Competitors. Find an article Technical SEO Guide: Crawl, Index, Rank your website quickly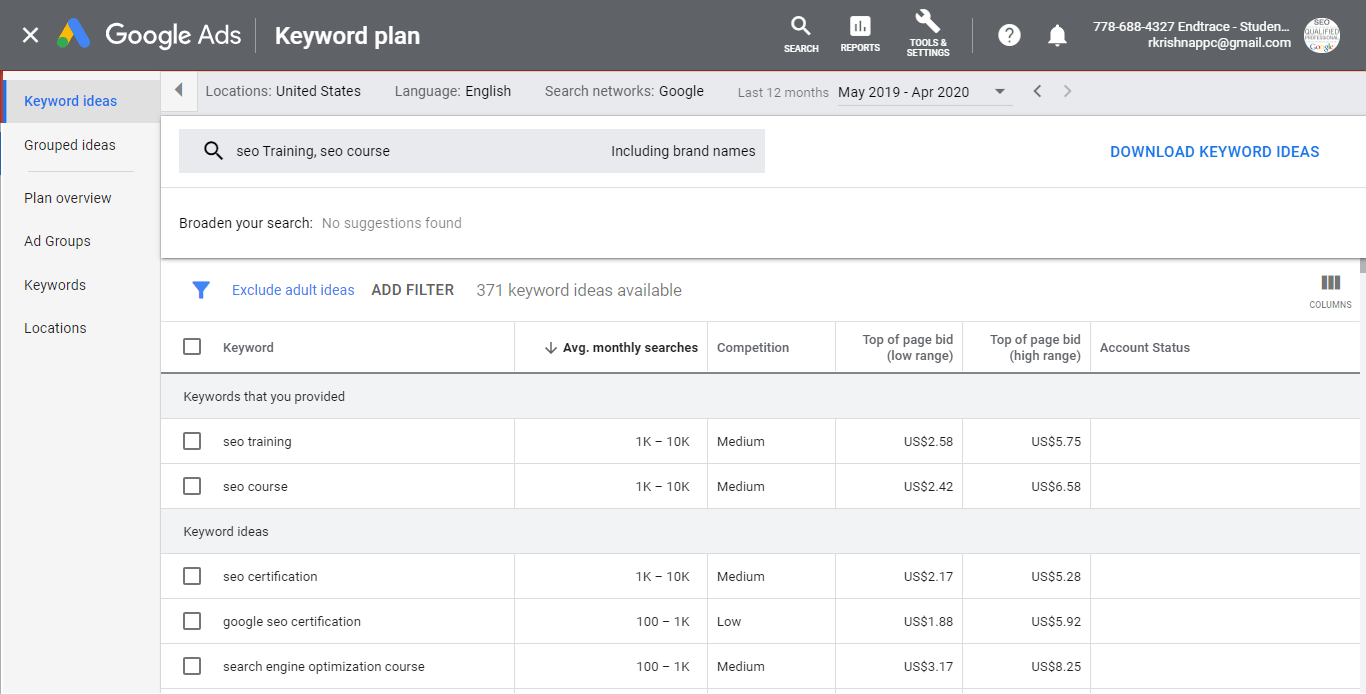 4. Actively Participate in Social Media
Social media's role and impact on SEO has always been one of the most talked about topics in the SEO world . Especially how social media helps SEO to reach its goal and it gives you an idea on how to do SEO for websites.
You can have the best product / content in the market , but unless you share it with people , your efforts will go in vain, so for this you need a platform . Social media can be a great mediator , where you can connect with your customers / audience to gain business.
So , you have to be proactive and reach out to them through social media platforms ( Google, Facebook ,Bing, Instagram, Youtube). This could be counted as one of the good SEO strategies for websites.
The more you share your product / content in the social media platforms , there will be more opportunities for people to notice your effort in social media . This will help you to know how to do SEO for websites
5. Get Quality Back-links through Good content:
According to an SEO training course by experts , in search search engine optimization a backlink is a hyperlink that links from a web page to your own web page or website. This is also called an Inbound Link. 
Some search engines , including Google will consider websites with backlinks more relevant in your search results pages. May also be written as two separate words , back link .
This is an important SEO strategy for websites. Backlinks are basically conversations between websites. Backlinks play an important role in SEO and its growth in websites. Backlinks help you to learn how to do SEO for websites. There are two types of backlinks.
1) Nofollow Backlinks – don't allow search engine bots to follow your links. Only humans can follow these links. They don't help you to boost page rank , website ranking and have no SEO value . It is a notice for search engines not to count a link .
2) Dofollow Backlinks – are hyperlinks that allow search engines and humans to follow them. Dofollow links can help to increase page rank , gain more SEO points , which makes your website highly ranked in SERP. Links are by default , do follow. 
6. Write Eye catchy Title 
One of the important aspects of SEO ON-page strategy for a website is Title tag .Title tag in SEO is like the headline of your book for the structure of your two most important types which are Humans  and Webbots. From Title tags people come to know what information they can get . On the other side, Title tags are equally important for the Webbots because, from title tags they can determine if the content is relevant for the website. If your title tag is not liked by Google , then they might swipe it with a better suit. This is a good point for how to do SEO for websites.
On average, eight out of ten people will read the title tag and only two out of ten people will read the content. The title tag of your content is an essential part of a webpage to draw customers' attention into your content.
Your content has to be catchy , unique, provocative to grab customers' traffic . So for this you need to follow few steps- 
Include 1-2 target keywords into your title tag.
Use strong adjective to get more clicks
Title tag should be within 30 – 65 characters.
9. Setup Google Analytics:
Google Analytics is a website traffic analysis tool that provides real – time statistics and analysis of user interaction with the website . Google Analytics enables website owners to analyze their visitors, with the objective of interpreting and optimizing websites performance . Google Analytics helps to learn search engine optimization techniques , which is another major key stretching factor of SEO strategy for websites.
10. Submit Sitemap.xml to Google
 Sitemap for Google is one of the very discussed SEO strategies for a website. Sitemap.xml is a simple XML file that contains a list of URLs present in the website and also has the information about each URL , like – when the page was modified and how frequently the page changes . Site map decides which websites web crawlers can crawl or index and maintain all URLs database in their server.
Recommended to submit Sitemap file in the root folder of the particular website. On the other side Sitemap.xml file represents the skeleton of the website or websites URLs structure in a single file. There are two types of Site map files -( 1) HTML File (2) XML File .
( 1) HTML File – is for humans to know how many URLs present in the website.
(2) XML File – is for Web Bots ( Google Bots , Baidu Bots , Bing Bots etc)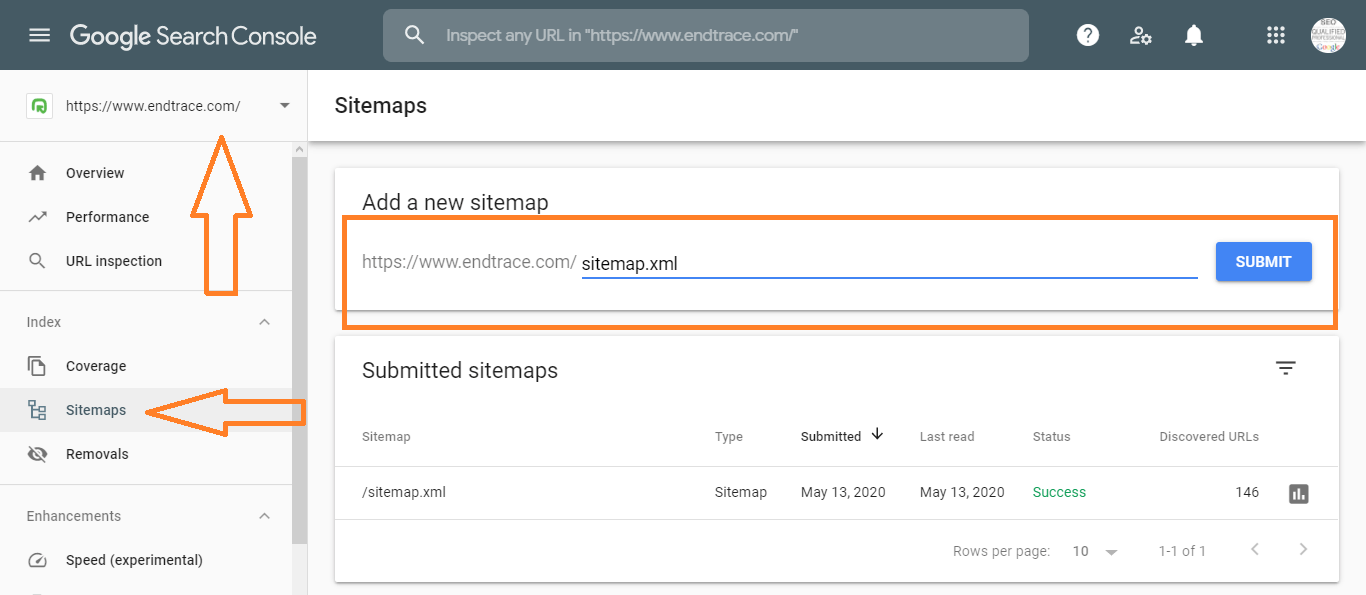 11. Get SEO Course from Industry Expert
 The trend and pattern of SEO is an ever changing topic in the online marketing world .So if you want to be an expert of this marketing field then you might have to take it professionally. There are few online SEO courses , where they train you like a SEO expert.
Advance SEO course training in Hyderabad guides you to how to do SEO for websites and helps you to learn search engine optimization techniques. Taking regular SEO training courses by experts will not only help you to master your skills , but build and generate your knowledge in this vast and competitive field of business.
SEO is a long term and ongoing process. Doing SEO is very simple , if only you take proper courses on it . Taking courses and learning SEO will keep you updated , motivated, improve your skills and you will be able to gain success on how to do SEO for websites.You can follow these above steps , if you are a beginner to SEO or you want to do SEO by yourself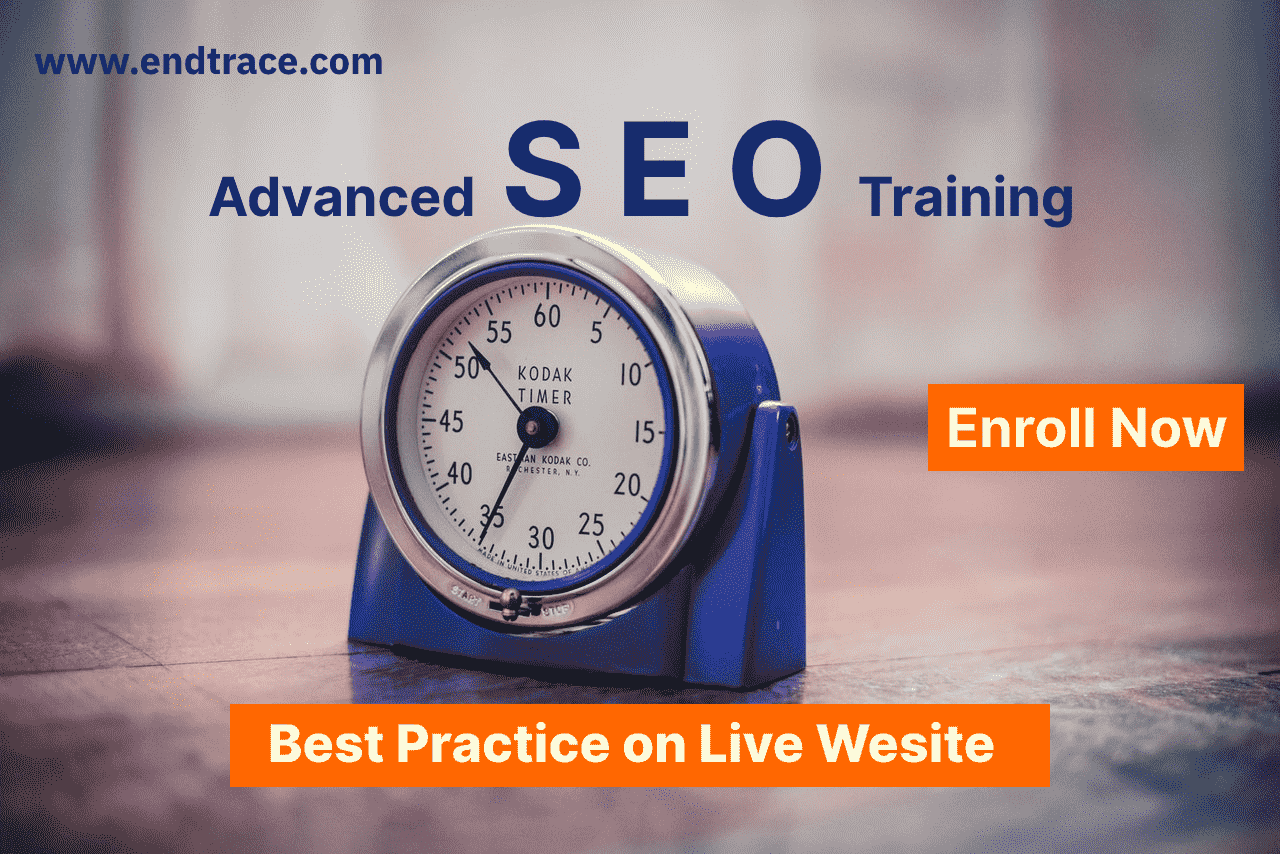 12. Image Optimization
 One of the tricky parts of SEO is to optimize images . Image optimization is like icing on the cake. For SEO presenting your content / product with descriptive , decorative and informative images will help your website rank top on Google , Facebook , Bing , Instagram and other image search engines.
As per Advance SEO training course in Hyderabad Image Optimization is reducing the file size of an image , to help page load faster without compromising on its quality. This could be counted as one of the major SEO strategies for a website. 
View All SEO, Digital Marketing Programs
SEO for All
Advanced SEO Course for Business Owners , Students and Bloggers
Digital Marketing
Full Stack Digital Marketing Course for Business Owners, Students
SEO Internship
This Internship Program Designed for SEO Freshers and Students
Internship on Digital Marketing
This Internship Program designed for Digital Marketing Students
Comprehensive Learning Roadmap to Mastering Generative AI The advent of Generative AI has undeniably marked a significant stride in the realm of...
read more