Are you afraid of conducting Technical SEO site Audit for website? Or, maybe you just don't know where to begin?-While poor performance of site. The purpose of doing Technical SEO Audit to website is to check all the technical issues like.
• Technical: Crawl errors, indexing, hosting, etc.
• Content: Keyword research, competitor analysis, content maps, meta data, etc.
• Links: Backlink profile analysis, growth tactics, etc.
Conducting Technical SEO site Audit is a major deal for any website Google considers and weighs each factor differently, and by focusing on the most critical factors, you can get over 90% of the results with less than 10% of the effort.
Follow below 15-step Checklist of complete Technical SEO site Audit to find SEO errors and boost your Google rankings.
Decide how SEO fits into your overall marketing strategy
Crawl your website and fix technical errors
fix low-quality content
Check and Fix is Robots txt file
Improve page speed and load times
Check your website is mobile-friendliness
Resolve Structured data issues
Canonical URL
Reformatting URLs and 301 redirects
Write Structured SEO Friendly title tags and meta descriptions
Analyze and study keywords and organic traffic
Learn from your competition
Analyze and optimize your existing internal links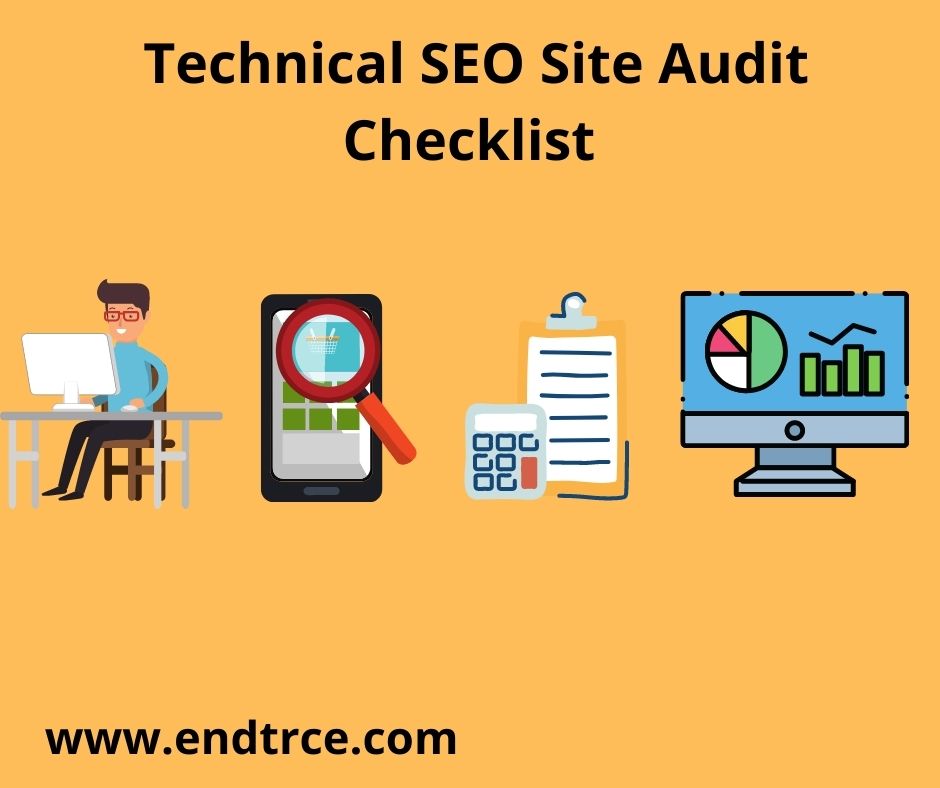 Some of the SEO Audit Tools You Might need while performing SEO Audit:
• Google Page Speed Insights
• Google Structured Data Testing Tools
• Google Analytics
• Google Search Cansole
• Screaming Frog
• SpyFu
• Pingdom.
• PageSpeed Tool.
SEO strategy is very crucial step while designing your entire marketing strategy of website in order to get ranked in SERP in Search Engines, Follow below Steps while designing your SEO marketing strategy:  
Use Relevant & long tail Keywords
Follow all on page factors as per Search engines Guidelines
Create Useful and unique Content
Responsive Meta Tags Design
Local SEO
2. Crawl your website and fix technical errors :
The fundamental technical issues are more common issues that everyone will do one of the definite way to find these issues is by crawling your website and analyze WebPages, there might be more than 50% of duplicate content issues and 45% of broken images and 35% of broken links issues.
I would like to recommend using Screaming Frog's SEO Spider to kick off your SEO audit (it's free for the first 500 URLs and then £149/year after that).
Once you've signed up for an account, it's time to select your crawl configuration. You need to configure your crawler to behave like the search engine you're focused on (Googlebot, Bingbot, etc.). You can select your user agent by clicking on configuration and then selecting user agent in Screaming Frog (only available in the paid version).
Use this tool to find problem that you can fix for quick wins in your technical SEO Audut.
Duplicate Content
Broken Links
Redirects
Too short/long Meta Tags
Noindex Tags
And since it identifies the specific URL for each problem, you can go in and fix them one by one.
3. Fix low-quality / Thin Content :
Duplicate content is one of the most common technical SEO issues which is caused by the content structure coded into your CMS (Content Management System).
For example, if you use WordPress, it publishes category pages by default. When you create separate category pages, Google might index both of them, leading to duplicate content in the SERPs.
If you have the SEO by Yoast plug-in installed, you can easily hide category and other taxonomy pages from the search results.
Remove excess and low quality content remove temporarily pages with low content and they don't adequately answers the queries of goggle searches.
Recommend to view:
Get In-depth Technical SEO Audit Report of your website
Full SEO on-page optimization setup at $220 by SEO Expert
Advanced SEO course Training in Hyderabad – 100% Practical
Best Google Ads – ppc training in Hyderabad by industry expert
4. Check and Fix is Robots txt file:
Robots.txt is a simple TEXT file that passes the instruction to web robots (typically search engine robots) how to crawl pages on their website. In another word Robots.txt file tells Web Spiders which webpage is to crawl/index and which webpage is not to crawl/index on the website.
Robots.txt file is a controller of the entire website
Robots.txt file Syntax:
User-agent: *
Disallow:
The above syntax allowing all web crawlers/spiders access to all web-pages in the website (It is default Syntax)
 There are sometimes occasions when site owners will accidentally block pages from search engine crawling. This makes auditing your robots.txt file a must.
When examining your robots.txt file, you should look for "Disallow: /"

This tells search engines not to crawl a page on your site, or maybe even your entire website. Make sure none of your relevant pages are being accidentally disallowed in your robots.txt file.
How to create robots.txt file?
1. Open NOTEPAD File
2. Write the Syntax
3. SAVE the file with the name as robots in txt format.
4. The filename should be robots.txt
Where do I upload this robots.txt file?
I highly recommend uploading robots.txt file in the root f older of the website .
Best Example: https://www.endtrace.com/robots.txt
NOTE: Web Crawler = Web Spider = Web Bot = Web Robot all are same
It's generally a best practice to indicate the location of any sitemaps associated with this
domain at the bottom of the robots.txt file 
5. Improve page speed and load times 
One of the best way to improve for your SEO is to optimize your web pages loading time,By considering Google page speed is as an official ranking factor. Get Free Technical SEO Audit reports for your website using tools 
To check your website loading speed is to use a tool like Google PageSpeed Insights by simply typing url in the site. Find an article Technical SEO Guide: Crawl, Index, Rank your website quickly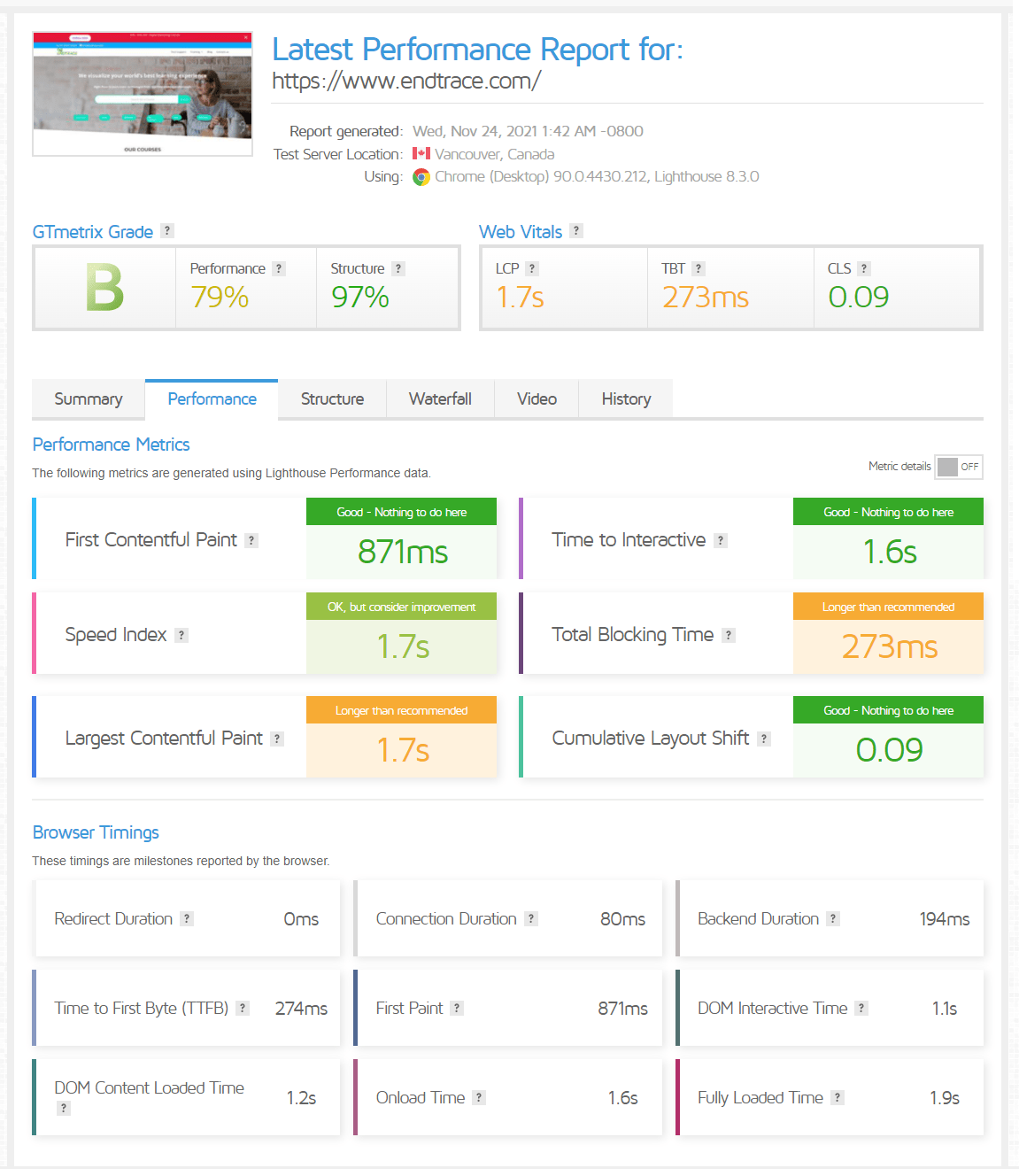 6. Check your website is mobile-friendliness
Now Google officially moved to Mobile-First Indexing , It is one of the major technical ranking factor for any website.It means that a well-designed mobile version of your site is important for long-term and continued SEO relevance. You should definitely have a mobile version of your site include it in your technical SEO site audit checklist to make sure it's performing well.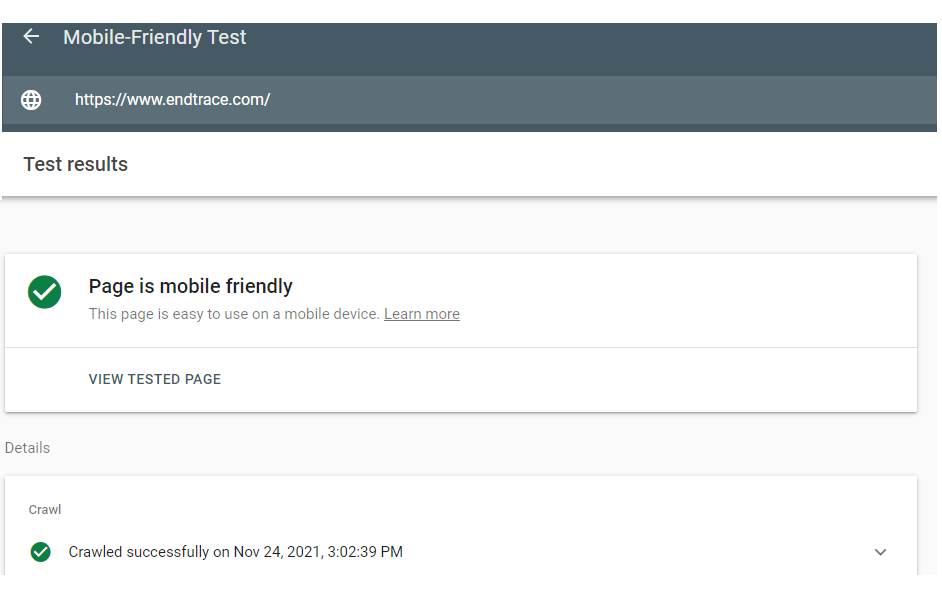 7. Resolve Structured data issues
If you want to do do structured data test head over to Google's own Structured Data Testing Tool and enter the URL of a website which you want to.
Click the option labeled & "Run Test," and Google will not only test and results the structured data for the domain you just entered — it will also provide you with any errors that were found at the same time.
If any errors were uncovered, do whatever you need to do to fix them to finish up your technical SEO audit. Luckily, Google's tool will tell you where. 
Find Various Online Marketing Training Courses 
Advanced PPC course training in Hyderabad
Advanced SEO course training in Hyderabad – 100% Practice
Google Ads (PPC) Certification Training with Live AD Campaign
Best Digital Marketing Course Training online – Full Live project
8. Canonical URL:
• It passes instructions to Web bots which URL is to display in SERP if the multiple URLs have the same content. it benefits to avoid the duplicate content penalty by Google bot.
• The canonical tag is always placed in the header part of each webpage. So, when adding the rel=canonical tag to a page's HTML header, we need to decide which page is the preferred URL to display on SERP.
http://www.eesofttech.com/Default.aspx
https://eesofttech.com/
https://www.eesofttech.com/index.html
http://www.eesofttech.com/
<link rel="canonical" href=" https://eesofttech.com/" />

9. Reformatting URLs and 301 redirects
While it is beneficial to include your keyword phrase in URLs, changing your URLs can negatively impact traffic when you do a 301. As such, we typically recommend optimizing URLs when the current ones are really bad or when you don't have to change URLs with existing external links.
So, as part of your SEO audit, you should evaluate your current URLs and make sure that all necessary redirects are in place and used properly.
With redirects:
Use static URLs that are easy to read for humans (no excessive parameters or sessions IDs).
Keep URLs short (115 characters or shorter).
Add keywords where they fit.
Confirm 301s are being used for all redirects.
Ensure all redirects are pointed at the final URL.
In some cases, good content will be saddled with bad URLs. Unfortunately, changing these URLs to more optimized versions will hurt more than help. For this reason, make sure all new URLs follow the best practices outlined above (short, descriptive, and optimized with keywords).
10. Write Structured SEO Friendly title tags and Meta descriptions :
These are most important ranking factors to be considered there should be always a structures and SEP Friendly meat tags in order to rank on SERP. Rewrite your Urls, Title and Descriptions as SEO Friendly.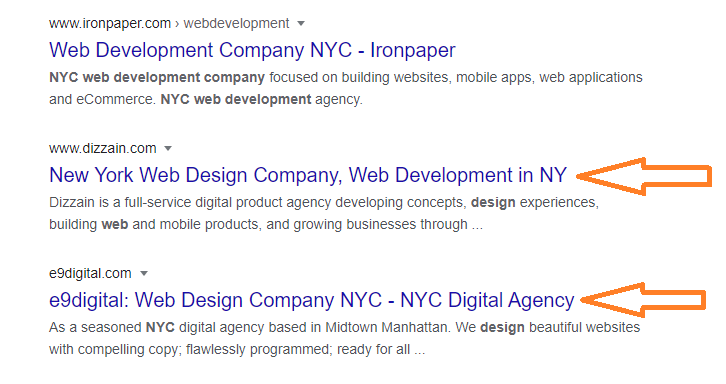 11. Analyze and study Keywords and Organic Traffic:
As we all know keywords plays a prominent role for every websites SEO, while short listing keywords analyze and study them and always use long tail keywords and which has high search volume and low compaction. The majority of traffic of the website is deepened on keywords itself.
Perform Keyword research by using some paid tools and also free Google keyword planner tool and finalize the keywords. 
12. Learn from your competition:
One of the simplest way to find keyword in Spying on your competitors website out of the billions of search terms out there.
The top one billion search terms only make up 35.7% of total searches. When the other 99 billion+ terms make up the brunt of searches, there are too many to find with normal keyword research and ideation.
Consider Keywords your competitors are targeting, but not you.
Changes on On-page can deliver real results with much less investment. In a recent case study, on-page improvements alone led to a 32% increase in organic traffic.
Breaking up and improvising content and adding relevant header tags alone lead to a 14% improvement.  
13. Analyze and optimize your existing internal links:
Study and optimize your internal links check wither there are broken links. Analyze and optimize your existing internal links. You can do this with Google Search Console's link tab found under the legacy tools section.
Improve your back link strategy
This means that buying links from other link providers it is no longer a one-and-done solution to your back link troubles. You'll need to build real back links from real sites to get actual results. it always should be natural link building process instead of opting for other bulk link providers.
Always there should be relevancy between the back link and the link of your website.
You can steal back links from your competitors which are ranking high in SERP or else finding websites manually.  
Finally Check all Track your site audit results
If you didn't track what happened after you implemented certain changes on your website, it would be like operating with a blindfold. You wouldn't know what you should keep doing or stop doing.
Luckily, SpyFu makes rank tracking easy. Just open the tracking dashboard and you can see your historical ranks for any keyword.
Finally Stick to the Basics and Generate SEO Audits Reports Regularly, Great SEO is all about consistency and using basics in structured way ,Frequently run Technical SEO Site Audit put in good practice, learn and practice for better performance which helps to improve your websites organic traffic. 
Recommend to Read:
Learn SEO — Digital Marketing from Industry expert with best Practice
SEO Guide: Easy link building strategies to get high Quality BackLinks
Essential SEO Strategies for Recruitment website: SEO Guide
Useful Automation Technologies we used for Digital Marketing
Get Digital marketing Training to influence SEO Keywords in SERP
Best SEO – Digital Marketing Course training with Live Projects
View All SEO, Digital Marketing Programs
Digital Marketing
Full Stack Digital Marketing Course for Business Owners, Students
SEO Internship
This Internship Program Designed for SEO Freshers and Students
Internship on Digital Marketing
This Internship Program designed for Digital Marketing Students
This article outlines everything you need to know about API Testing. We also provide answers to key interview questions so you can be fully prepared...
read more